Indoor air quality in nursing homes
Why nursing homes need air safety
The importance of environmental health for the elderly
Scientific evidence on indoor air quality in care homes
Why healthy air in nursing homes is important
The main future challenge for industrialized countries is the progressive population ageing, in particular the increasing number of people aged over 80, which is estimated to rise to 34.7 million in the European Union by 2030.
Ageing leads to the deterioration of immune defences and lung function, and a predisposition to respiratory infections. Currently, keeping older people healthy by preventing chronic diseases is a major concern for many countries. This requires a better understanding of the health consequences of exposure to environmental factors, including air pollution.
The increase in longevity may lead to higher medical costs and increased demand for health services, because older people are typically more susceptible to chronic diseases.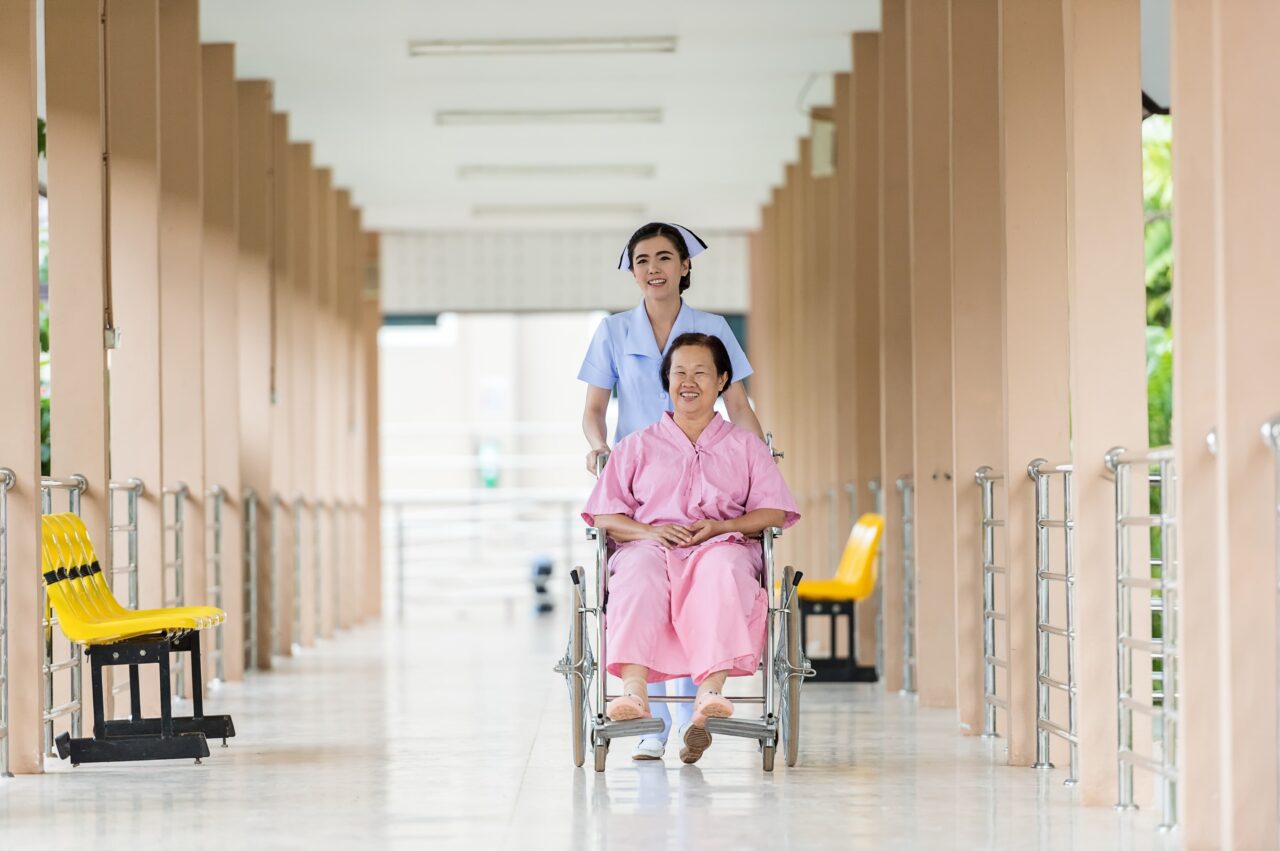 The importance of environmental health for older people
The promotion of health and wellbeing-oriented lifestyles, especially after the Covid-19 experience, is proving to be the priority issue in the field of sustainability and is characterizing real estate developments and the demands of tenants and employees.
Furthermore, the environmental health and the quality of the air that we breathe indoor are becoming more and more important for all those facilities that welcome elderly guests, who are frail due to their age.
This is confirmed by the fact that the groups most at risk from exposure to indoor pollution are children, the elderly and people with chronic diseases or diseases of the immune system.
In addition, the elderly spend most of their time indoor and therefore, in addition to being more sensitive, they are also more exposed to the risks present in these environments.
Environmental well-being is therefore an increasingly important requirement, which goes beyond adherence to standards. The "Health performance pyramid" summarizes the different approaches to environmental health.
The level of environmental quality of conventional buildings that adhere to standards is a starting point, not an end point. Occupants experience and building performance can be greatly improved by proactive and integrative interventions, which are becoming best practices in the initiatives for the transformation of indoor spaces.
In addition, according to the publication cited, today the attention to energy consumption is higher than indoor environmental quality: analyzing 100 Green Building, 80% achieve the energy saving objectives, but only 30% has high levels of indoor air quality.
Scientific evidence on indoor air quality in care homes
The Gerie study (Geriatric study in Europe on health effects of air quality in nursing homes), conducted on a sample of 600 elderly people in 50 nursing homes distributed in 7 different countries of the European Union, showed a strong relationship between exposure to indoor pollutants and lung function of the elderly people who live permanently in nursing homes, even at moderate concentrations.
According to researchers, the exposure to high levels of PM10, CO and NO2 were associated to habitual dyspnoea and cough, while high levels of PM 0.1 exposure were significantly associated with wheezing in the past year. Furthermore, high concentrations of formaldehyde showed a correlation with chronic obstructive pulmonary disease (COPD).
These symptoms appeared even more severe in people over 80 years old and in all nursing homes where there was poor ventilation. According to the CO2 detected, only 19% of people lived in well-ventilated buildings, which allowed dilution of pollutants.